Putty Mixer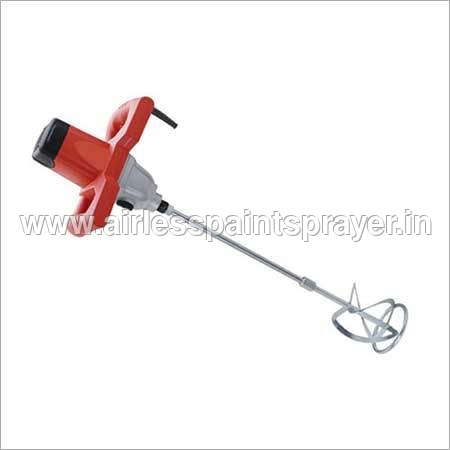 Putty Mixer
Product Description
Putty Mixers we offer are the highly effective as well as timely delivery. Rendered with steady running as well as optimal usability, these products insure high efficiency, simple handling, reduced maintenance, smooth functionality and heavy duty mixing. These are designed to blend all types of dry powder. These come with U-shaped horizontal mixing tank s well as double mixing ribbons: These mixers bring counter-current action as well as homogeneous mixing. These Putty Mixers are widely applicable in the production of all types of powder materials, such as putty powder, stucco gypsum, diatom ooze, dry mortar, ceramic tile adhesive, insulation mortar mixing, bonding mortar etc. The major sections of these products are barrel, feeding ports, discharging ports, ribbon agitators, and driven units.


Key Points:
1) Offered machines are appropriate for blending materials of powder-powder as well as power-liquid, particularly for powder, paste and thick materials, such as putty, metal powders, stone coatings etc. The effect is acceptable for various putties in different consistencies.
2) The machines are the new types of mixing apparatus rendered with high load factor, low energy consumption, high efficiency, low pollution, high uniformity, and little destruction to frangible material.
3) Sectioned with double ribbon mixer drives to center via the assistance of the outer ribbons, while the inner ribbon push the substantial from center to two ends, thus, material attain a high intercourse effect at short times.
4) The machines cover small area horizontal body, programmed charging, simple operation, double-helix structure, and elementary maintenance. Proffered with high efficiency, these can save both time as well as labor. Complete shut--up with zero vibration, less noise and dust. Highly popular in domestic as well as foreign.


Technical Specification:
1) Type of Current ( V/Hz) : 220-240V / 50 Hz
2) Motor Power : 1220 W / 1.6 HP
3) Revolution (RPM) : 480 / min (I Gear) / 800 / min (II Gear)
4) Paddle : 120 mm
5) Length : 590 mm
6) Net Weight : 4.8 Kgs